Free current account in a comparison:
Open account at the DKB or Norisbank?
As a frequent reader, you know that the DKB is our clear favourite since many years.
Today, we have for you the direct comparison with the Norisbank – with the Norisbank, because this bank received most votes from you at the last voting!
Moreover, the Norisbank issues a free credit card of the type Mastercard. Besides the Visa Card, more and more customers wish to have an additional MasterCard in order to be possibly more capable of acting on journeys.
Whether a combination of DKB and Norisbank is a good idea, you will know at the end of this article!

DKB

Norisbank
The

most requested

features
Account management
unconditionally free of charge
Withdraw cash


in Germany

free of charge
at every ATM using the Visa Card
free of charge
at every ATM of the Cashgroup using the Maestro-Card
Withdraw cash


abroad

free of charge
at every ATM using the Mastercard
"EC-Karte" (EC-card)

1 Girocard (V Pay), free of charge

1 Girocard (Maestro), free of charge
Credit card

1 Visa Card free of charge

1 Mastercard free of charge, at salary payment
The

most significant

differences
Increasing the credit card overdraft facility by deposits?
yes, every deposit and transfer to the credit card account increases the limit (> 1 million possible)
no
Telephone orders

(e.g. transfer, standing order)

no
yes with telephone-PIN, self-service machines of the Deutsche Bank also useable
Foreign transaction fee
(at payments in foreign currency)
V-Pay Card: 1.75 %
Visa Card: 0.00 % in the course of refund
(see explanation in the article)
Maestro Card: 1.00 %
Mastercard: 1.75 %
Emergency card
yes, within 48 hours around the globe
(experience report)
no
Further differences between DKB and Norisbank
Cash withdrawals
Euros 1,000 per day and card
Euros 1,000 per day, but maximum Euros 3,000 per week
(Increase to Euros 9,990 per day possible)
Cash deposits
free of charge from Euros 5
through the few deposit machines
free of charge from Euros 5
through about 700 branch offices of the Deutsche Bank
Overdraft facility
up to 3-times the monthly salary payment, maximum Euros 15,000
up to 3-times the monthly salary payment, maximum Euros 10,000
Card types
A combination of both current accounts could be interesting for people, who would like to have free cards of the two leading credit card companies!
Common features

(DKB and Norisbank are similar in many conditions)

What both offer
free account management, free card(s), free SEPA-transfers, landline number for the customer service, free account opening
Availability
by phone around the clock (24/7) or via e-mail / mail
Card blocking
around the clock through telephone customer service
Joint account
yes, with two or more persons
Language
German
Supplementing products
Call money account, Depot, Instalment loan
Call money account, Depot, Instalment loan
Account opening

(important to know!)

Creditworthiness check
yes
about 65 % pass this check; here tips on this subject
yes
we do not have the success rates
Application on account opening
only online
only online
Legitimating

(identity check)

at a place of residence in Germany
• via video chat (WebID) or
• PostIdent-procedure
• via video chat or
• PostIdent-procedure
at a place of residence abroad
• via video chat (IDs in German language)
• legitimating by bank, notary or lawyer
• no opening possible
Application on account opening is accepted from:
• Germany, Austria, Switzerland (all nationalities)
• worldwide for German citizens
• Germany
Start the account opening

www.dkb.de/dkb-cash
(read further information)

www.norisbank.de/top-girokonto

3 exciting particularities of the DKB and Norisbank
1. Withdraw cash free of charge
1.1 DKB
Euros 1,000 per day (or the countervalue in a foreign currency) can by withdrawn by DKB-customers using the Visa Card. Which ATM-company? That does not matter at all. As a customers of the DKB, the times are over that one could only withdraw free of charge at certain ATMs.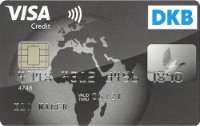 Every ATM becomes the right one 🙂
The fees for the withdrawal are borne by the DKB for its customers. So that this is economically efficient – banks in Germany charge each other currently about Euros 1.75 per foreign withdrawal – this results in a minimum withdrawal amount of Euros 50 (or the countervalue in foreign currency).
In the frequency, there is no limitation. You can withdraw cash free of charge as often as you want. However, it is meaningful to do it reasonably, so that these great conditions will also remain in the future.
Additional notes: The DKB does not charge us customers fees. However, it has no influence on the ATM-providers. In Germany for example, not every ATM permits you to withdraw Euros 1,000 at once. One would possibly have to withdraw several times, if one needed that amount. In some countries in the world, it is customary to charge a direct customer fee from the ATM-user. E.g. this is often Euros 3 in the USA. No German bank has influence on that.
1.2 Norisbank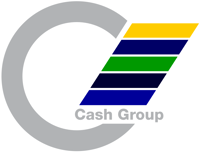 Being a Norisbank customer, please use the Maestro-Card in Germany to withdraw money. There are more than 7,000 ATMs of partner banks at your free disposal.
Whether it is an ATM of a partner bank, you can learn by the logo of the CashGroup. You can find it e.g. at all ATMs of the Deutsche Bank, Commerzbank, HypoVereinsbank, as well as the Postbank.
Moreover, you can "refuel money" at about 1,300 Shell petrol stations. Please also use the Maestro Card for it, so that the cash supply is free of charge.
Abroad, please use the Mastercard. With this card, you do not have to pay attention to a certain brand. Cash withdrawals are free from the foreign transaction fee at both banks.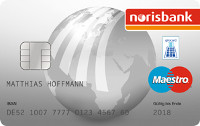 Depending on the use, take both cards with you …
1.3 Both banks
Using the Girocards of both banks, one can withdraw up to Euros 200 cash at a minimum purchase of Euros 20 in consumer markets. Reknown participating markets are: Aldi Süd, Netto, Penny, Rewe, Toom.
2. Banking termimals
2.1 DKB
The DKB does not dispose of banking terminals. It has placed itself as a sole direct bank.
Only in 16 branch offices (in which other business areas of the bank operate), there are deposit and payment machines. At these places, one can deposit up to Euros 9,995 in cash free of charge to the current account. How this works, you can learn in this article: deposit machine.
Terminal banking is not possible there.
2.2 Norisbank
The Norisbank is a subsidiary of the Deutsche Bank. This has the advantage for Norisbank customers that their Maestro-cards work to its full extend for the terminal usage in the branch offices and at the self-service sites of the Deutsche Bank.
One can order transfers and set up, change or delete standing orders at the banking terminals and can do everything else that is offered on the screen. Perhaps you, being a Norisbank customer, want to try that and submit feedback for us through the comments feature?
Within Germany, there are about 2,700 terminals at your disposal!
3. Saving at the foreign transaction fee
3.1 DKB
DKB customers de facto do not pay any foreign transaction fee.
The foreign transaction fee is a position, where banks and credit card companies earn quite well, because who looks at the fees abroad for the often necessary credit card?
Moreover, around 99 per cent of all banks charge that fee!
At payments with the Visa Card, the foreign transaction fee in the amount of 1.75 per cent applies, however, it is refunded automatically with the next credit card settlement. How this exactly works is prepared for you here: DKB refunds foreign transaction fee.
Please note that the refund for payments with the DKB Visa Card applies.
3.2 Norisbank
At the Norisbank, there is no refund program.
If you are abroad and the Maestro is accepted there, then please use the Maestro Card from an amount of Euros 57.14 . Below, it will be cheaper to use the Mastercard (or you use the DKB credit card, if you are customer of both banks).
How do you use the DKB / Norisbank?
Among our frequent readers, there are many DKB and also some Norisbank customers. Please supplement this article with your experiences and tips for usage.
Perhaps you can also answer, if somebody is interested in an account switch and asks questions via the comments feature. Like every article, also this one can be subscribed for through commenting. This way, you will always be up-to-date at supplements – especially at changes of conditions –!
Links to the banks:
Open new account?
If you open an account at one or both of these banks due to this comparison, then I would be especially glad to receive your feedback. In this case, the work on this article was very meaningful!
For everyone, who loves our videos:
One Response to "Open account at the DKB or Norisbank?"