Backgrounds on DeutschesKonto.org
Never pay unnecessary bank fees again, worldwide!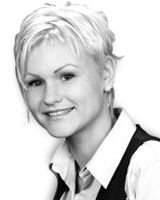 DeutschesKonto.org was established as a special portal for people with international connections and ambitions. Tanja Janecke, the long-time managing director of Optimal Banking Akademie GmbH is the responsible person for this site.
She and her team take care of the contents and provide answers to the questions that are asked through the comments box at the bottom of each page
Tanja is convinced that cooperation between the different regions and cultures throughout the whole world is absolutely necessary to master the big challenges that the world has to handle. She is vice-president of the Optimal Banking Förderungsgesellschaft e.V., with is an association that promotes especially the education of personal finances.
Leaving the world in a better state as one has found it, is one of her guiding principles.
This is a responsibility towards children and all further generations.
Asset accumulation and transactions
With DeutschesKonto.org, we contribute to the financial communication of private persons over national, legal, tax and cultural boundaries. People should have access to information about
accumulating a personal asset,
managing and increasing the asset cleverly,
participating free of charge or very cheaply in (international) transactions.
Germany is – almost regardless of the current financial situation – an ideal place for private bank customers to hold parts of their assets or to conclude transactions, as many bank services in Germany are, of course, free of charge. Otherwise they would include fees in other countries or would not even be possible.
Germany is a paradise for bank customers!
It is the task of DeutschesKonto.org to promote this with great information and active support, as the (financial) well-bring of every single person forms the well-being of the general public.
8 Responses to "Never pay unnecessary bank fees again, worldwide!"