Account opening in Germany from other countries (free of charge!)
Is the N26-bank worthwhile for foreigners?
Guest article by Anna Bonelli
The German account at the N26-bank can be opened online from Ireland, Italy, France, Greece, Austria, Spain and Slovakia. In the future, further countries will be added!
There are many reasons, why this current account with Mastercard makes a noise also outside Germany. A short summary of the conditions that made the account so famous:
free current account, free account management and free Mastercard
easy and fast account opening, also from Italy
free cash withdrawals within the Euro-area and extremely cheap around the globe
no foreign transaction fee
easy management of the card through its app
high security at card payments
Although N26 offers many advantages, a lot of people in Italy and in other European countries do not yet dare to open an account from abroad.
I am an Italian citizen and since almost 3 years customer at N26 and would like to report about my experiences at this bank in order to perhaps help other people.
More than 1,000 days of N26-experiences!
Being a full-time traveller and online freelancer, I am a customer of different banks, but I hardly know another account with credit card that is so advantageous like the one of N26.
Points that I personally consider the most important:
you can block the card through the app and also unblock it
you can pay free of charge with the Mastercard around the globe
the app is available in various languages, also Italian
you can apply for the account with the Smartphone in a few minutes, even the legitimating is done through video-chat or photo-verification
you get push notification of all transactions in real-time
thanks to the integration of Transferwise, you can easily transfer to the abroad
my money is perfectly safe in Germany
Block and un-block the N26-card through the app
This is, in my opinion, one of the biggest advantages of this card. If something strange happens, you can deactivate, limit or definitely block the card through the app.
If you want to withdraw money or pay something, you can activate the Mastercard in real-time and then again block it, when you are done using it.
This is done very quickly and N26 does not charge fees for that. This is how you can protect yourself from unauthorized transactions.
Three years ago, one of my Italian prepaid-cards was copied at an ATM in South America. In order to block the card, I had to call the bank cumbersome in Italy from Chile and I had to file a complaint at the police on site to get the stolen money back from the insurance.
If I would have had the N26 back then, I could have simply prevented the problem.
Worldwide payments free of charge
Many readers know this problem already: you pay something in another currency (on journeys or in online shops) and the bank earns fees.
This is not the case with N26, because the currency exchange takes place free of charge.
Moreover, if you want to withdraw money from the ATM, the N26 Mastercard is considerably cheaper than other cards: N26 does not charge fees for cash withdrawals within the Euro-zone, abroad you only pay a 1.75% surcharge (at most Italian banks, you pay 1-3% for the foreign currency exchange plus a lump sum, which is 5€ in most cases).
Withdrawing cash within the Euro-area is free of charge
Multi-lingual app
The app is not only available in German and English, but also in Italian, Spanish and French.
Do not worry, if your German and English language skills are not particularly good! The customer service speaks five languages too and it is not a problem that the bank has no branch offices, as one can manage the account easily through the app.
If you still need help with a problem, then you can contact the customer service, which is at your service through telephone, chat and e-mail. I have contacted the support center several times from abroad and I was always provided with help.
Easy application
You can apply for the card account easily through the app. You have to be at least 18 years, live in one of the supported countries and own a compatible Smartphone.
The opening of the account takes place fastly: you just enter the personal data and e-mail address, choose the desired account type and link the Smartphone with the new account.
Even the legitimating can be done within a few minutes through a video call. You need a valid passport or ID-card.
You can charge the account immediately after the opening and the card arrives some days later at your home. In my case, it took a week. You can choose the PIN for it yourself!
Desired PIN free of charge
Real-time banking
I like to have everything on one site, especially, if it is about my money.
With N26, I get push-notifications of every transaction directly to my Smartphone, in real-time. At most common banks, you still have to wait 2-3 days until a payment or transfer is shown in the banking-app.
This is very different in N26: even transfers and deposits, such as at a car rental, are immediately shown. This way, you alwys know where your money is.
Immediate push-notifications on the Smartphone (free of charge)
Integration of Transferwise
You have to transfer from an Italian Euro-account to an American US-account … How can you do this easy an cheaply? With Transferwise!
Most banks charge high fees and use their own exchange rate to hide even more fees in it when sending money to the abroad.
Transferwise is a lot cheaper: The customer is offered the true exchange rate, also known as mean exchange rate, and is charged a very low – and above all transparent (!) – fee.
Transferwise is now integrated into the N26-app. That means for you, (future) N26-customer: even easier money transfers.
Money is safe in Germany
Italy flusters the financial market more than in any other time.
Many people ask themselves, "will Italy give up on the Euro?"
Many Italians are indeed worried about sitting on a bunch of worthless Lira soon.
It is not appropriate to speculate a lot. But you can open an account anyway abroad to feel a little safer.
N26 is a German bank and you also get a German IBAN when opening the account. You can apply at N26 not only for a main account or for journeys, but also as an emergency account. This money is very safe in Germany.
Conclusion: Is the N26 bank worthwhile for Italians?
Although I have initally applied for the N26 Mastercard as a "card for journeys", I use it now also at home in Italy and in Europe more than my other cards.
I just feel much safer with the adaptable limits and the easy blocking/unblocking of the card.
Even more genious is: I always have an overview of everything. In real-time!
The N26-account is appropriate for Italians, if the banking through Smartphone and laptop is enough for you. As there are no branch offices, you do not have to go cumbersome to Germany for doubts or problems. A telephone or chat-conversation is enough.
N26 presents itself on its website as "the first bank that you will love" – and I do love it!
Further articles about N26 and its competitors: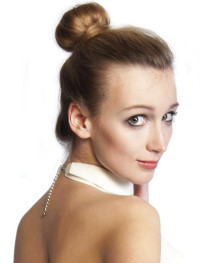 About the author
Anna is an online freelancer and full-time traveller since four years.
She loves to find smart bank accounts and cards and tests the products abroad on her journeys.
4 Responses to "Is the N26-bank worthwhile for foreigners?"