Business Address in a German city with mail forwarding to the abroad
Rent an (Post)Address in Germany
by Laura Keddi
Who wants to open a German bank account from abroad, often needs a German address to receive mail from the bank or other business partners. But what can you do, if you do not permanently reside in Germany?
Should you really pay the high rent for an office, just to use the mailbox? On the other side, an anonymous post office box has a bad impression on the bank/business partner, right? And how often should you pick up the mail on site?
with mail forwarding to the abroad
The options are admittedly unsatisfactory and complicated, but there is a solution that makes life easier. The renting of a business address in a business centre offers many advantages, which would not be possible with own offices or post office boxes. And this for a favourable price.
Here you will find out how you can quickly and easily rent and use optimally such a business address at the ebuero AG – one of the main suppliers with locations throughout Germany.
Prestigious addresses at 11 German locations
If you rent a business address of the ebuero AG, you obtain a prestigious address, e.g. in the famous Friedrichstrasse in Berlin, and not just the number of a somewhat trustworthy post office box.
The address …
Your Business Name
Einstein Palais, Friedrichstraße 171, 10117 Berlin-Mitte
… does not only make a positive impression on the bank, but can be used on all your business documents, business cards or your website too, e.g. in order to support the customer acquisition.
When choosing the right location for your business address, the ebuero AG offers eleven options in new and top locations of the major German cities: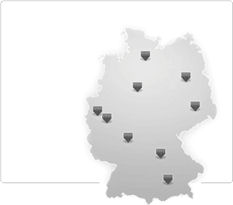 Berlin
Dresden
Dusseldorf
Frankfurt/Main
Hamburg
Hannover
Cologne
Munich
Nuremberg
Tip: Commercial registration possible on the ebuero-address
The ebuero AG also offers the possibility to rent an address as an official company domicile and thus even for the use of registration of a German company.
How does the mail forwarding work
One of the biggest advantages of a business address is the possibility of mail forwarding. If you do not permanently reside in Germany, you can ask to simply forward the incoming mail from the rented business address to an address of your choice. Herein, you have the following options:
forward all mail
forward all mail except advertising
additional scanning of mail.
Moreover, you can also choose whether the mail should be forwarded daily or weekly. This is a valuable service that allows you to have a business presence in Germany, regardless of your actual location.
How does the booking work?
Hiring a business address at the ebuero AG truly is easy. At best, you choose your desired location as well as the desired additional services at http://www.ebuero.de/business-center-und-geschaeftsadresse/buchen.html and submit the form.
Subsequently, an ebuero staff member will contact you on short notice and take care of the few formalities.
Tip: Call to order
Of course, you can also call to order your new business address in Germany anytime:
0800.5040-4443-48 (toll-free, national)
… or from abroad: + 49-30-780-999-99.
What documents are required?
After you have informed the ebuero AG on your wishes, you almost do not have to do anything else. You will be sent via e-mail a mail authorization, which you only have to sign and send back via e-mail or fax. If you complete this step fast, then your address will be ready for use within the next 1-2 business days.
Your address is ready for use in 1-2 days
If you want to use the rented address as your official company domicile, you will receive a short 6-page service contract also via e-mail, which you only have to fill, sign and send back. A company domicile can be ready within a few days too.
Special note for foreign entrepreneurs
If you rent a business address or a company domicile from the abroad, then you will receive yet another form that you fill out and send back. This is a legal requirement to pay the VAT correctly.
There are only six questions to be answered by ticking the pre-selection. Everything else will be already filled by a service employee of ebuero. Please verify this information on its accuracy.
If you are in a non-EU country, you will have to submit proof that you are the owner of the company for which you rent the German address. A simple proof (e.g. a current certificate of commercial registration) is enough.
Other services related to the business address
Having a business address in one of the major German cities will help you to build up an important pillar for your business presence in Germany. However, you have also paved the way to claim other interesting services of the ebuero AG.
If you, for example, also need a phone number at the location of your business address, then this can be realized using the phone secretariat of ebuero. You receive a landline number with an area code, which will be attended by the ebuero secretaries.
All incoming calls are answered by your ebuero secretariat with your company name and processes them according to your specifications, such as forwarding them to you, refers representatives on the written or provide information.
local phone number with secretary service
Of course, you will be informed immediately after the call by e-mail or SMS. And if you want to meet a customer or partner in person at the location of your business address, the conference rooms and offices are available for you hourly, daily or even monthly. Flexible and comfortable as it gets.
"Book your company address now?"
About the author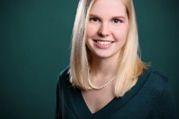 My name is Laura Keddi and I have been working for the ebuero AG since many years.
I know the needs and problems of our customers exactly and I am pleased to have contributed in helping entrepreneurs and freelancers to establish their business in Germany.
Related articles:
10 Responses to "Rent an (Post)Address in Germany"