Solution for our readers
USD current account: Where can I get it?
Independently from each other, we received two readers' queries, whether it would be possible to have a current account in US-Dollars at our top providers.
The answer is Yes! The currency investment account (product name: Währungsanlagekonto) of the Comdirect bank can be converted, to a certain extent, into a current account. You will learn on this page how to do this.
To start, the most important points: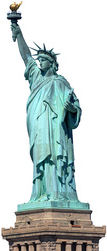 free account management
transfers in USD-Dollar worldwide
also possible as a joint account
fair price listings for incoming payments in USD
combination with a current account in Euros and free Visa credit card
account opening also possible without a place of residence in Germany
Recommendation: As a base, open the free current account (EUR) with a free Visa credit card. Then expand the existing account to the USD account ► www.comdirect.de/sofortkonto.
1. Use as a current account
Openly admitted: The offer of the Comdirect is not designed as a classic current account. The conversion is described here. Of course, this is not appropriate for every reader, but it will be a welcome solution for many!
What you can do with the USD account:
Transfers in USD

You can receive transfers in US-Dollars without the automatic conversion into Euros, as is usual with current accounts. You can hold the US-Dollars on the account and do not encounter currency risk, in this sense.

You can also make transfers in US-Dollars and save yourself the conversion surcharge, as is usual with transfers from a current account in Euros.

Settlement account in USD

This point is interesting for many, who trade or possess stocks or funds in US-Dollars. The orders can be implemented in USD without currency conversion.

Likewise, dividends and other distributions in USD will be credited to this account free of charge without any currency exchange. This way, you remain favourable in your investment currency. To set this up, a quick call to the customer service is enough once the account is opened.

Investment account in USD

You can make a currency investment in US-Dollars. This works very simply through an internal transfer in online banking. Apart from the initial investment at account opening (Euros 500), there are no further minimum investments. If the account balance gets below Euros 500, for example, through transfers, then this is not a problem. Your USD account will still be managed free of charge.

There is no required investment period or other deadlines. As a customer, you alone decide what happens with the account balance and when.

Due to the low interest rates of the US-Dollar, there is currently no interest on the account.
Out of fairness, also here the points of what you
cannot

make with the account:
one cannot use cheques for deposits,
there is no bank or credit card in USD,
no transfers to date or standing orders can be set up.
Are you so far satisfied with the account? Then please take a look at the case studies!
2. Case studies 2a) USD salary account
Julia A. – she was writing one of the queries that have triggered this article – has been working for several months for a US company and gets her salary payments transferred in US-Dollars to her bank account in Germany.
So far, it was always exchanged automatically into Euros by the account holding bank upon receipt of payment. This annoyed her, because she had to pay fees for the exchange and had then currency losses by the exchange rate shifts.
After the setup of the accounts at the Comdirect, she saved that. For incoming payments in USD, the Comdirect only charges a volume-dependent fee of 0.15 per cent (at least Euros 1.50 up to a maximum of Euros 10) and is thus considerably cheaper than the previous bank.
Additionally, no exchange charges incur and Julia retains her salary payments in US-Dollars.
2b) Account for purchases in USD
The fictional Manfred Breuer has a special passion for US cars, in particular for classic cars from the 50s and 60s. Every two to three years, he purchases a car from the USA, and repairs it as a hobby.
He now knows that the exchange rate against the Euro may vary by up to 30 percent over the years. However, the currency difference can make his purchase more expensive or cheaper. Therefore, it is a wonderful solution for him to transfer money in times of a good exchange rate to the currency investment account, even if he goes to find his classic car again only in a few months from now.
Therefore, he has saved the current exchange rate – the one per cent exchange fee is only hardly significant in this context – and he can conveniently sent the advance payment of the purchase price via bank transfer.
2c) USD as a settlement account
The also fictional Richard Cello has invested in some American stocks. Although he has purchased them on the stock exchange in Frankfurt, as the order fees are cheaper here, but the company distributes the quarterly or annual dividends in US-Dollars.
So far, the distributions were credited to his EUR-settlement account minus the exchange fees. For risk diversification in different currencies, he would prefer, if the earnings remained in US-Dollars. With the Comdirect account, his wish can finally come true.
2d) Savings account for emigrants
The fictional married couple Miri and Tom Habermann has a common dream: to emigrate to the USA. They still have to deal with some important things first, but they already save diligently for their dream. Finally, the moving and furniture costs are not insignificant.
As they want to live in the USA in the future, they regard it as currency risk, when holding too much money in Euros. They worry that their savings will be less worth against the Dollar in the future.
They feel great about the idea of being able to save each month in Dollars. For this, they will set up a monthly standing order from their current account – not at the Comdirect, but at the DKB .
My practical testing has shown that it is useful to make a standing order below Euros 1,300 to the Euro account at the Comdirect and then rebook it. Here, also the 1 per cent fee for the internal transfer applies as described above.
Depending on the amount of the transfer or the standing order, one can also save fees when transferring from an external EUR account directly to the USD account. Instead of the 1 per cent fee (internal transfer), it will be 0.15 percent, but at least Euros 1.50 up to a maximum of Euros 10 for an ingoing external deposit. You will be able to read more information soon in a new article. As a fan (german site), you will be informed by e-mail!
Are you looking forward to the USD account already?
3. USD account opening
The best way to achieve your goal is to divide the process into two steps:
3a) Become a customer of the Comdirect
Start your bank relationship with a free current account in Euros including a free Visa credit card (all withdrawals abroad are free of charge). You can find details about the account opening here:
3b) Opening of the USD account
As soon as you become a customer of the Comdirect, you can independently book further accounts.
For this, please proceed as follows: Persönlicher Bereich (personal area) ► Geldanlage (investment) ►Währungsanlagekonto (currency investment account) and follow the further menu indications.
In this short video clip, we have recorded the account opening for you:
"Yes, I want to make the first step now :)"
… open the free current account now!
Bonus: Account opening explained step by step:
What idea for usage do you have?
Please write us about your idea for usage or challenge of the USD account into the comments box. In the ideal case, your contribution will help others, who are on the same quest to find a good solution. Many thanks 🙂
Pictures: statue of liberty: UbjsP, fotolia.com
12 Responses to "USD current account: Where can I get it?"